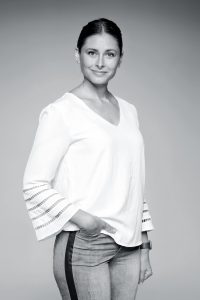 Psychoanalyst
Master's degree in Psychology
Julieta Lucero Neirotti
Julieta Lucero Neirotti was born and raised in Argentina.

She has a PhD in Health Science and a Masters in Psychology.
She has been practicing psychoanalysis since 2010 in both, the clinical and research fields.

Julieta is a founder member of LEAP -Lacanian Encounter Association of Psychoanalysis- (United States). She is also founder member of Fundación Salto and senior editor of the psychoanalytic and academic annual journal, Saltos.
Julieta has a solid clinical experience with children and young adults. Highly trained in autism and psychosis. She has been working in this field for nine years providing treatment and guidance working in the medical, educational and mental health fields among with her private practice.

Julieta worked as a teacher at post-graduation infancy and youth psychiatry programs at Fundación Morra for several years. She also provided clinical supervision and training to psychoanalysts and mental health practitioners in different psychoanalytic contexts.

The outcome of Julieta's drive and fully dedication to Lacanian psychoanalysis are clear. The belief in the psychoanalytic method and its practice lead someone's life in the most profound and ethical direction of living and functioning.

Julieta divides her time between Barcelona, Spain and San Francisco, CA. Places that may bring fresh perspectives for the practice of psychoanalysis.
Places where to converge her own background and experience with the challenges that a new context may bring.